Today, a career's longevity depends upon how technologically dependent it is. Fields such as accounts, science, and marketing have been truly able to adapt the technology for their own better. When it comes to marketing, businesses have very successfully shifted from print ads to digital ads and seen better sales with the same. Hence, the demand for digital marketing employees who have become an expert in social media marketing, search engine optimization or any one of the niches is high. In this article, we discuss the top skills, interview tips, and resume hacks to land your dream digital marketing job.
Why Should You Change Careers to Digital Marketing?
If you're looking for a career in digital marketing, you've come to the right place. There are many reasons why you should consider changing jobs to digital marketing. We will go over the most common reasons and why they are so crucial.
Digital marketing is one of the fastest-growing industries in the world. The demand for digital marketers has increased by more than 50% in the last decade and it doesn't seem like it will slow down anytime soon. With an increase in digital marketing, the education industry has also witnessed a growth in digital marketing training.
The world is moving increasingly towards technology and digital media, which means that there will be a higher demand for people who know how to work with new technologies like social media, mobile applications, and websites. Digital marketing professionals will have an easier time finding jobs because of this.
Digital marketers have a lot of opportunities to find jobs that are interesting and challenging in different industries. They can work in any industry from fashion to finance or healthcare just by using their knowledge of how digital media works.
How to Create the Perfect Digital Marketing CV?
The CV is the most important document in job hunting. It is your first impression to the potential employer and you only have one chance to make a good impression.
A well-designed digital marketing CV will help you stand out from other applicants. It should be designed in a way that highlights your skills and experience in a way that makes it easy for the employer to see how you can fit into their company culture.
You need to keep in mind that hiring managers are usually busy people who don't have time to read through every single resume they get so it is important for your CV to be visually appealing and easy to read.
A CV is a document that summarizes the skills, qualifications, and experience of an individual. It is often used in job applications and can be used to apply for college or university courses. A digital marketing CV should be designed to reflect the skills required in this industry.
You need to include your educational background, your relevant experience, and any other information that may be relevant. In addition, you should also include a portfolio of your work and any other information that may be helpful in securing a job.
Skills relevant to Digital Marketing Jobs
Digital marketing is a huge field and there are many skills that are needed to be successful in this industry. There are some skills that are more important than others, but all of them need to be mastered.
The following is a list of the most important skills for digital marketers:
– Technical Skills
– Communication Skills
– Creativity
– Critical Thinking
– Data Analysis
– Data Visualization
– Content Marketing Strategy
-Creative Design
– Business Plan
– Digital Marketing Strategy
Interview Preparation Tips For Digital Marketers
I have interviewed for digital marketing jobs many times. I have also been on the other side, interviewing potential employees.
The most important thing to do is be prepared. Check out the company's website, read its blog, and follow them on social media. Brush up on the company's mission, the people within it, and what they are trying to achieve. Find out about their social impact, the skills they offer and how much you would make as an employee.
Here are a few interview questions that you can expect to be asked during the interview:
– What do you think about social media?
– What is your favorite digital marketing campaign?
– What is an effective way to get more website traffic?
– How do you measure the success of a digital marketing campaign?
– Can you tell me about a time when you failed in your job and how did you handle it?
Conclusion
With proper knowledge, an exciting CV, and preparation, it is easy to win over interviewers. Hope that this all-inclusive guide on landing your dream digital marketing job and optimum salary package helps you with your digital marketing career!
Author's Bio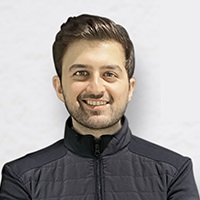 Karan Shah
Founder and CEO at IIDE
Apart from being an Edu-Preneur, Tedx Speaker and a Black Coffee connoisseur, Karan Shah is also the founder of IIDE- The Digital School.
A Harvard alumnus, Karan's expertise lies in digital marketing and Ecommerce. A storyteller at heart, he has penned plenty of articles in leading news portals such as Entrepreneur, BusinessWorld, Education Times, and Youth Magazine to name a few.